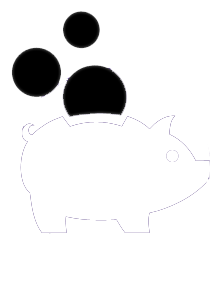 Accountants in Sidcup
Business owners are busy people and often don't have the time to track their finances and manage their own bookkeeping. Bookkeeping is a critical task, but it can be difficult to keep up with when you're also trying to run a business. Even more daunting is the thought of dealing with an audit or tax season. Precision Accountants in Sidcup offers a full range of accounting and bookkeeping services that will take care of everything for you so that you can focus on what you do best – running your business. We'll keep you compliant with all financial regulations, help you save money on taxes, and develop long-term strategies for growth.
Unique accounting services in Sidcup, built around you
Time-consuming accounting and financial tasks can take you away from what you do best – running your business. Juggling the books can be a real headache, especially when it feels like you're not making any progress. You probably don't have time to learn all the ins and outs of bookkeeping, and who has the money to hire an in-house accountant? We offer unique accounting services that are tailored around your needs. We'll take care of everything for you, so you can get on with what you do best – running your business. From real-time insights into your finances, to removing the pressure and time constraints that come with accounting tasks, we'll work closely with you to make sure that our service is perfect for your Sidcup business.
We are the accountants you need in Sidcup
You're a business owner, and you need accountants who can help you with your finances. But finding the right accountants can be difficult because there are so many different options to choose from. Not all accountants are created equal. Some are good for simple bookkeeping, while others have more complex skills and experience when it comes to managing accounts for businesses. We are the Sidcup accountants that you need. We work with businesses of every size and industry, and we have specialist experience in managed accounts. We understand what businesses need from their accountants, and we design our services around your needs.
Talk to an expert accountant in Sidcup
We are confident that you will find our services valuable. We offer no obligation, sales talk or jargon- simply suggestions from experts on how to better manage your finances for the benefit of business growth!
Accountants in Sidcup for every industry
Accountants are often seen as stuffy and boring, which is why many business owners put off finding one until it's too late. And then they're stuck with an accountant who doesn't understand their industry or their specific needs. We're accountants in Sidcup who work with businesses from every industry. We have the expertise and knowledge needed to support you through every step of your journey, no matter how big or small your business is. Plus, we have a great track record – more than twelve years in the industry!
Get to know a dedicated accountant who will understand your business and requirements.
See how your business plans may make a difference to your finances.
Keep on top of your company's performance and receive the insight you need to continue succeeding.
Start your business off in the right way by making sure that every box is ticked successfully.
Look ahead to the future and think strategically about where your business is heading.
Partner with a team who cares about your business and can support you on your journey.
Accountancy software experts in Sidcup
Our team are experienced in a range of software platforms, so we'll be able to work with you no matter what program you're using currently. We'll help you choose the best platform for your needs and set it up so that it's easy for you to use. We also offer training and support so that you feel confident using your new accountancy software.
Sage
Quickbooks
Xero
Oracle
KashFlow Accounting
Expert bookkeeping – More than just accountants in Sidcup
You're busy running your business and don't have time to track your finances. You know you need to keep on top of your books, but don't know where to start. Bookkeeping can be a daunting task, but it's critical for the health of your business. If you don't stay on top of your finances, you could find yourself in hot water down the road. Let our team of experts take care of your bookkeeping needs. We'll keep track of all your expenses and income, so you can focus on what you do best – running your business. With over 12 years of experience in the financial industry, we know what it takes to get the job done right.
Why choose us as your accountants in Sidcup?
Choosing us as your accountants in Sidcup means that you'll have one-to-one partnerships with experienced professionals who will tailor our services to fit your exact needs. You'll save money and valuable time and have the peace of mind knowing that your finances are in good hands.
Here are just a few of the reasons that set us apart as Chartered Accountants in Sidcup:
We make it easy to get in touch
Your satisfaction is our top priority. Whether you're looking for answers on the phone, by email or through messaging apps like WhatsApp – we'll make sure that all your needs are met and answered in a timely manner!
We help you plan ahead
We look out for your success because that's what we do. Whether it be updating you on the progress of last year, discussing new strategies or making plans for tomorrow – there isn't anything this team cannot accomplish when working together!
We get to know you
Our team will take the time to fully understand your business and determine exactly how we can meet all those needs. You'll have complete confidence that our goal is for you, not us!
We care about your business
We care deeply about your success. The relationships we have with our clients are built on a foundation of support, honesty, and integrity so that you can get what you want out of this process.
Get in touch to discover how our accounting and bookkeeping services could make a difference to your business. Email or call 020 3633 4344 to speak to our dedicated team.