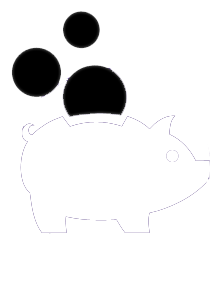 Accountants in Maidstone
Business owners are busy people and often don't have the time to keep on top of their finances. Not keeping on top of your finances can be a costly mistake. You could end up paying more tax than you need to, or worse, not being able to pay your bills. Precision Accountants in Maidstone is here to help. We are expert Chartered Accountants and bookkeepers who can take care of everything for you so that you can focus on running your business. We'll provide safe and supportive guidance for growth, no matter your goals or requirements.
Unique accounting services in Maidstone, built around you
Time-consuming and complex accounting tasks can take you away from what you're good at – running your business. Juggling the books can be a real headache, especially if you don't have the time or experience to do it properly. The wrong decision could lead to big fines and penalties further down the line. We provide a unique, tailored accounting service in Maidstone that takes all the hassle out of dealing with your finances. You'll have a team of experienced professionals working for you, who will keep you up to date with your finances in real-time, and hand back your valuable time so that you can concentrate on what you do best.
We are the accountants you need in Maidstone
You're a business owner, and you know that you need an accountant to help with your finances, but you don't know where to start. It can be hard to find the right accountant for your business. They need to have the right skills and experience, and they need to be able to work with you in a way that suits your business. We are the accountants you need in Maidstone. We work with businesses of every size and from every industry, and we have specialist experience and expertise in managed accounts. We can provide a tailored service that meets your needs, on a platform that suits and empowers your business.
Talk to an expert accountant in Maidstone
We'll help you manage your money better. No obligation, no sales talk and there's nothing too complicated for us to explain – just a few suggestions from experts as how financial management can benefit the way that businesses work in general!
Accountants in Maidstone for every industry
As a business owner, you wear many hats. You're responsible for making sure your company is running smoothly, and that often includes tasks like bookkeeping and accounting. But who has time for that? Let our team of accountants take care of it for you. We have years of experience working with businesses from every industry, so we know exactly what needs to be done to ensure that your finances are in good hands. We'll provide all the support you need, no matter how big or small your business is.
Get to know a dedicated accountant who will understand your business and requirements.
See how your business plans may make a difference to your finances.
Keep on top of your company's performance and receive the insight you need to continue succeeding.
Start your business off in the right way by making sure that every box is ticked successfully.
Look ahead to the future and think strategically about where your business is heading.
Partner with a team who cares about your business and can support you on your journey.
Accountancy software experts in Maidstone
We are experts in accountancy software and can deliver our services through the platform that suits your business best. Our team are familiar with a wide range of platforms, guaranteeing that we'll be able to handle your finances in the manner that you feel comfortable with.
Sage
Quickbooks
Xero
Oracle
KashFlow Accounting
Expert bookkeeping – More than just accountants in Maidstone
Keeping your finances in order can be a daunting task. Juggling between bookkeeping, invoicing, and other important tasks can take up valuable time that you could be spending on your business. Do you feel like you're always playing catch-up when it comes to your finances? Are you struggling to find the time to do your own bookkeeping? Let our team of experts take care of everything for you. We'll handle all your bookkeeping and accounting needs so you can focus on what you're good at – running your business. With more than 12 years of experience, we know how to keep your finances in order so you can rest easy knowing everything is taken care of.
Why choose us as your accountants in Maidstone?
We're accountants in Maidstone who specialize in developing one-to-one partnerships with our clients. We'll tailor our services to meet your needs, saving you money and valuable time. We'll make sure your finances stay strong, giving you the peace of mind that will allow you to focus on running your business effectively.
Here are just a few of the reasons that set us apart as Chartered Accountants in Maidstone:
We make it easy to get in touch
We are here to serve you. Whether it be by phone, email or messaging us on WhatsApp – we will always get back in touch as soon as possible with the answers that suits your needs!
We help you plan ahead
We are always looking out for your best interest. Whether it be providing you with an annual review of how things are going or giving advice about future plans, we will work hard so that nothing falls through the cracks!
We get to know you
We'll take the time to get you exactly what your business needs and can offer. You'll feel confident that we've covered all bases, because our team is dedicated in helping make sure it all works out seamlessly for everyone!
We care about your business
We care about you. We're here for all your needs on the journey and we will do everything in our power to help make sure that your success continues!
Get in touch to discover how our accounting and bookkeeping services could make a difference to your business. Email or call 020 3633 4344 to speak to our dedicated team.